Comparte
While traditional standards of beauty are evolving, people still have the desire to change their bodies to look like someone else.
The modeling industry has previously been accused of promoting unhealthy body types and eating habits in order to look skinnier, but now there is an increase in women getting procedures to get a more curvy look.
A study published in the medical journal Cureus suggests that the rise in popularity of plus-sized models may be contributing to a new trend in plastic surgery, with more people undergoing butt lifts and breast implants.
"Plastic surgeons may see an increased interest in procedures — including breast and buttock augmentation — that embrace a curvaceous plus size body type," said author Professor Neelam Vashi of Boston University.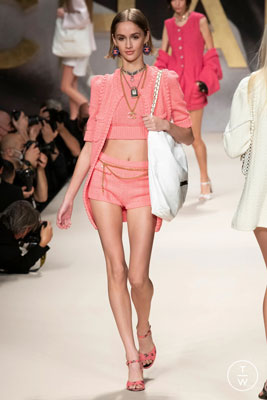 "The fashion industry has also acknowledged the increasing popularity of plus size models by representing curvaceous figures within their marketing campaigns — and even altering models' figures with padding," Vashi said.
A social media data analysis found that the average following among the Top 10 plus-size models was 3.8 million, compared to 38 million for "mainstream" models.
However, the study found there was no significant difference between the likes, comments and posts among plus-size models and "traditionally" thin models.
Researchers chalked it all up to simple cause and effect: The standards for body image and inclusivity are changing in the US, resulting in the increasing popularity of plus-size models, as well as the demand for surgical procedures that might give someone a plus-size body type.
Brooke Steinberg
Comparte